Small coffee table in drawn steel, aluminum (anodization or paint) and glass (end table).
One can go from the entrance to the exit of the labyrinth with a ball and a magnet.
Available: 0 of 24 unique pieces. Dimension: 40 x 40 x 40 cm. In production, 4 for Art Geneva 2023.
Click on the picture gallery to enlarge…
Examples and creations
Description
Finition: Bordeaux anodization
Location: Private collection
Status: Sold
Ball and magnet: yes
Opening, closing and clasps: optional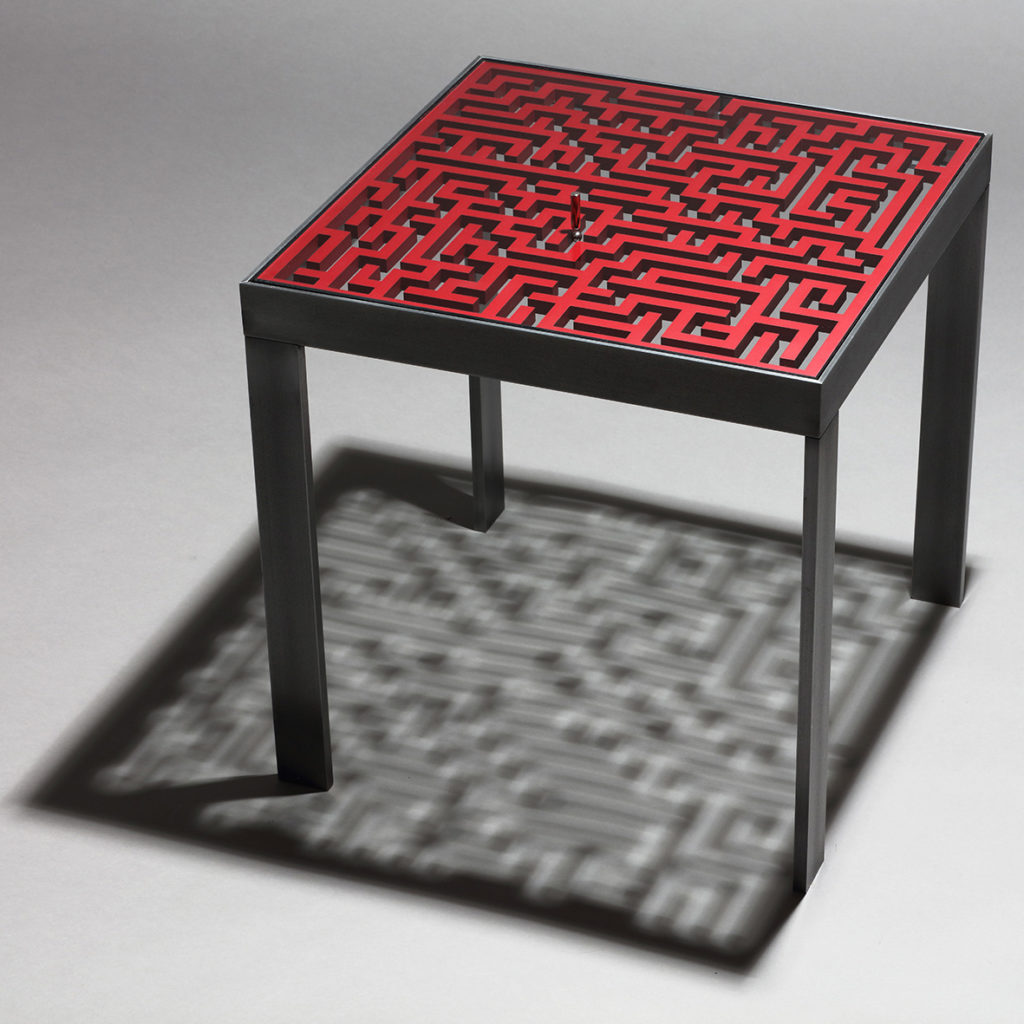 Description
Finish: Orange paint
Location: Private collection
Status: Sold
Ball and magnet: yes
Opening, closing and clasps: yes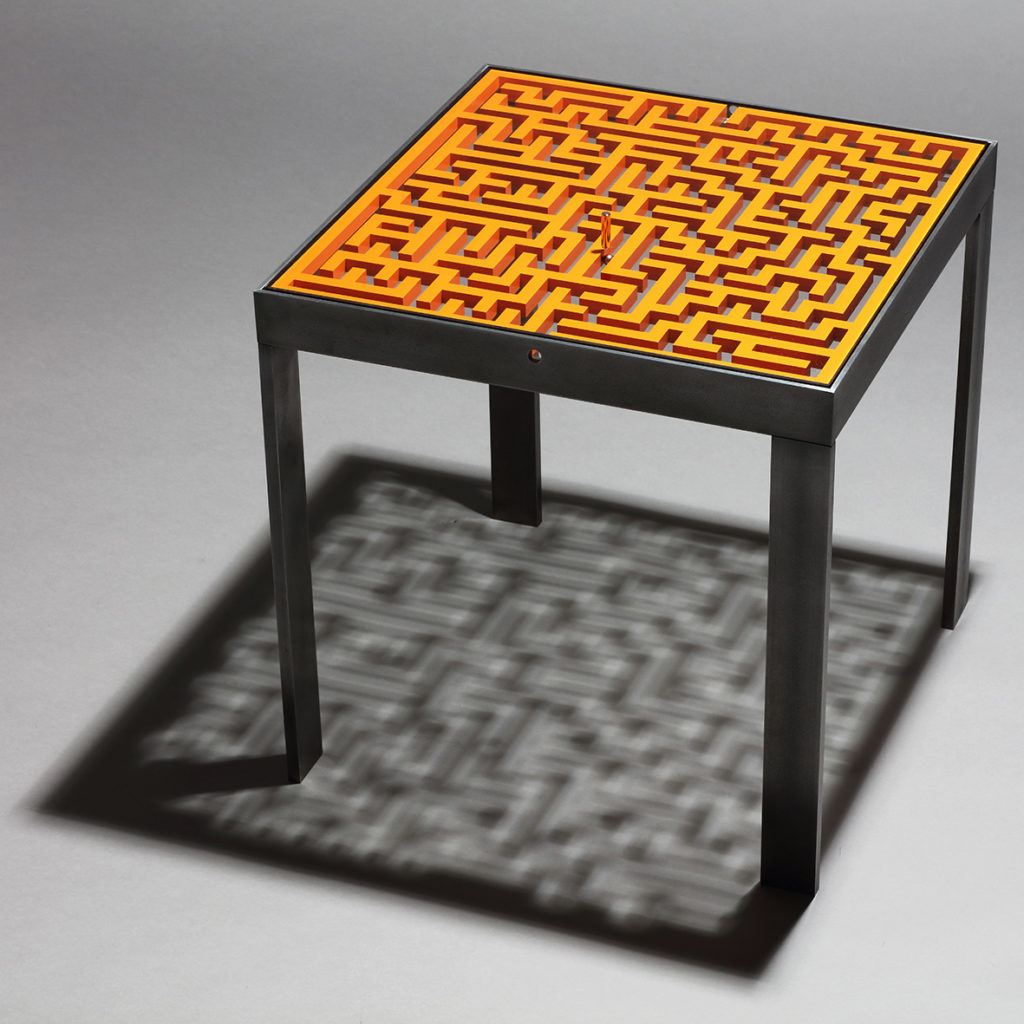 Description
Finition: Black Anodization
Location: Private collection
Status: Sold
Ball and magnet: yes
Opening, closing and clasps: optional
Description
Finition: Blue Anodization
Location: Private collection
Status: Sold
Ball and magnet: yes
Opening, closing and clasps: yes